Benefits of Pet Store Retail Software
Pet Store Retail Software is an one stop solution for billing, stock handling and accounting needs. Cost effective InventoryPlus software help to manage fast billing using barcode scanner supported POS system, GST supported billing software.
Simple billing
Increase employee efficiency, productivity and customer satisfaction with our fast billing POS system.
Portable Offline database
You will be having data in your finger tip. copy database in cloud drive. Remote business tracking is simple now with InventoryPlus.
Loyalty program & Discount coupon
Loyalties program help to get more recurring customers, yield more business. Multiple discount and coupon usage is simple
Efficiency Manage Inventory
Managing the Inventory is Simple and Effectivly get total control of your inventory and reduce losses due to waste.
Manage multiple pricing
InventoryPlus Pet Store Software support manultiple price scheme, Manage retail or wholesale effectively.
Built in accounting software
InventoryPlus for managing stocks, accounts, It is end to end solution for small to medium retail business.
Easy-to-learn and Implement
Extremely easy-to-learn and easy-to-use retail solution where point of sale and inventory management is fully integrated. Training the staff is simple.
Ready to use Invoice template
Customization is required in bill format? it is simple to edit the template and build your own beautiful invoice.
Pet supplay retailer
Ideal sotware for pet supplier, who are all taking the service, book keeping features.
Billing Features
Negative Stock Billing Facility
Different payment mode integration
Multiple price list, Discount, Coupon management
Party Wise Discount and Coupon
Salesman/Brokerage Reports
Touch screen enabled billing system
Analyse the top selling products etc,.
Purchase Features
Purchase Order Management
Purchase import from CSV file
Manage different type of purchase Invoice reports
Auto Calculate the Sales Price based on purchase rate using % profit markup feature
Manage supplier account effectively
Discount & Coupon
Discount scheme using Coupon module
Loyalty point and redemption feature
Item level discount
Custom discount while generating the sales bill
Configurable invoice template
Sales bill can be editable as per requirement using Industry standard report editor
Invoice Gallery provided for pick the ready to use invoice
Template can be imported from published template gallery available at website
All report can be editable as per requirements.
Taxation Reports
Sales Tax / Purchase Tax Summary
GST Extract option to export GST Tax details to export data to CSV File
General Features
Export report to various formats
Data is 100% secured and encrypted.
Multi currency and Multiple location handling
Secured system, User creation and Role can be configurable to give permission to desired module
Smart Notification, System will send the notification using SMS or EMAIL
Analytic integrated, Analyse, generate the various report and export to required format.
Manage Estimation, Bill of material etc,.
Why InventroyPlus free Pet Store Retail billing Software ?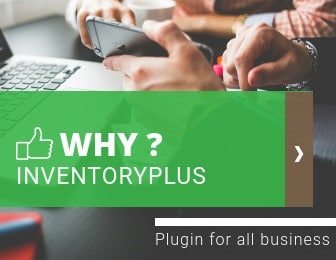 Low Ownership Cost
Subscription cost starts with just 499Rs or 10$/year, There is no hidden charges. Software works on offline mode so no internet connection is required to operate.
Configuration is Simple
Easy to install, no confiugration required, Start running the business in couple of hours. Yes it is true!.
Easy Import & Export
Product, Customers, Suppliers and purchase can be easily imported to InventoryPlus. Export to multiple format is easy. Plugin help to generate invoice soft copy easily uploaded to cloud storate.
Gallery
High DPI touch screen enabled screen with localization multiple language supports with option to customize the the language upon request is the one of the best feature available in Pet Store Retail Software
Touch enabled software
Software can be used in POS with touch enabled system.
Multi monitoring support
InventoryPlus support multiple monitors,
Multi Language support
InventoryPlus support multiple languages,
Manage multiple company
Managing the multiple company is simple,
InventoryPlus provide Free Pet Store database as a package. Already running shop with other software? then use our product import feature to import all product to InventoryPlus and start running business cost effectively. Download the database & Know more about database click here
Automate business using free Pet Store Retail Software now!
Any issues? help required? then Contact US
Inventory Pet Store Retail Software free Video gallery
Pet Store Retail POS software reference
Support required? then buy subscription of Pet Store Retail Billing Software for hassle free usage
Looking for cost effective solution for pet store? then Inventoryplus is the one stop solution. It help you to manage pet supply business, service, Manage and track Pet inventory like food items etc., Your pet store needs fulfilled in InventoryPlus App
Contact Software support Team
CMS Solutions, #202, 2nd main, 3d cross, Padmanabha nagar Bangalore India – 560061
Pet Store Retail Software Clienttale
Pet Store Bangalore - Banglaore, karnataka
Suvidha Naturals - Bangalore, Karnataka
Sai Krupa Agency - West Bengal ,India  Many more…
Pet Store Retail Software, pet shop inventory system, pet store point of sale systems
pet shop management system, dog stores