Pharmacy Software
Software for managing Pharmacy shop billing, inventory and accounting
Download Now
Benefits of Pharmacy Software
Pharmacy software is an one stop solution for billing, Inventory management and accounting needs. Cost effective InventoryPlus software help to manage fast billing using barcode scanner supported POS system, GST supported billing software. Software available for Pharma warehouse and retail business
Speedup your checkout Time
Increase employee efficiency, productivity and customer satisfaction with our fast billing POS system.
Portable Offline database
You will be having data in your finger tip. copy database in cloud drive. Remote business tracking is simple with Pharmacy Software.
Loyalty program & Discount coupon
Loyalties program help to get more recurring customers, yield more business. Multiple discount and coupon usage is simple
Efficiency Manage Inventory
Managing the Inventory is Simple and Effectively get total control of your inventory and reduce losses due to waste.
Warehouse and retail software
InventoryPlus Pharmacy  Software support multiple price scheme, Manage retail or wholesale business effectively.
Built in accounting software
InventoryPlus for managing stocks, accounts, It is end to end solution for small to medium retail business.
Easy-to-learn and Implement
Extremely easy-to-learn and easy-to-use retail solution where point of sale and inventory management is fully integrated.
Ready to use Invoice template
Customization is required in bill format? it is simple to edit the template and build your own beautiful invoice.
Inventory Control is Simple
Having diffculties to manage dead stock, expired medicine? then InventoryPlus is right choice.
Why InventroyPlus free Pharmacy store billing Software ?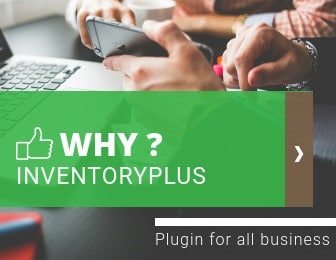 Low Ownership Cost
Subscription cost starts with just 499Rs or 10$/year, There is no hidden charges. Software works on offline mode so no internet connection is required to operate.
Free Database Included
Free software with free Pharmacy Store database collections, It is true!. Start running the business in couple of hours! Database contains 25k collections to start with.
Easy Import & Export
Already using some other software? you can easily import Product, Customers, Suppliers to InventoryPlus. It if effective solution for medical store retail business with cost effective solution.
Gallery
High DPI touch screen enabled screen with localization multiple language supports with option to customize the the language upon request is the one of the best feature available in Pharmacy Software
Touch enabled software
Software can be used in POS with touch enabled system.
Multi monitoring support
InventoryPlus support multiple monitors,
Multi Language support
InventoryPlus support multiple languages,
Manage multiple company
Managing the multiple company is simple,
Inventory Pharmacy Software free Video gallery
Pharmacy POS software guide
Support required? then buy subscription of Pharmacy Billing Software for hassle free usage
InventoryPlus included with Free Medicine database consists of 25k products as a package. Already running shop with other software? then use our import feature to import all product to InventoryPlus and start running business cost effectively. Know more about database click here
Contact Software support Team
CMS Solutions, #202, 2nd main, 3d cross, Padmanabha nagar Bangalore India – 560061
Pharmacy Software Clienttale
Pradhanmantri Bharatiya Janaushadhi Kendra - Palakkad, Kerala
Medico - Joda, Odisha
Shri medicals and general stores- Bangalore, Karnataka
Vignesha Pharma - Bangalore, Karnataka
Bharth Sarkar Janaushadi - Dehli
Rabindra Medical Hall - Kolkata , West Bengal ,India  Many more...
Medical software free download, pharmacy software india, pharmacy software, wholesale medical billing software free download, medical store software demo, pharmacy software open source